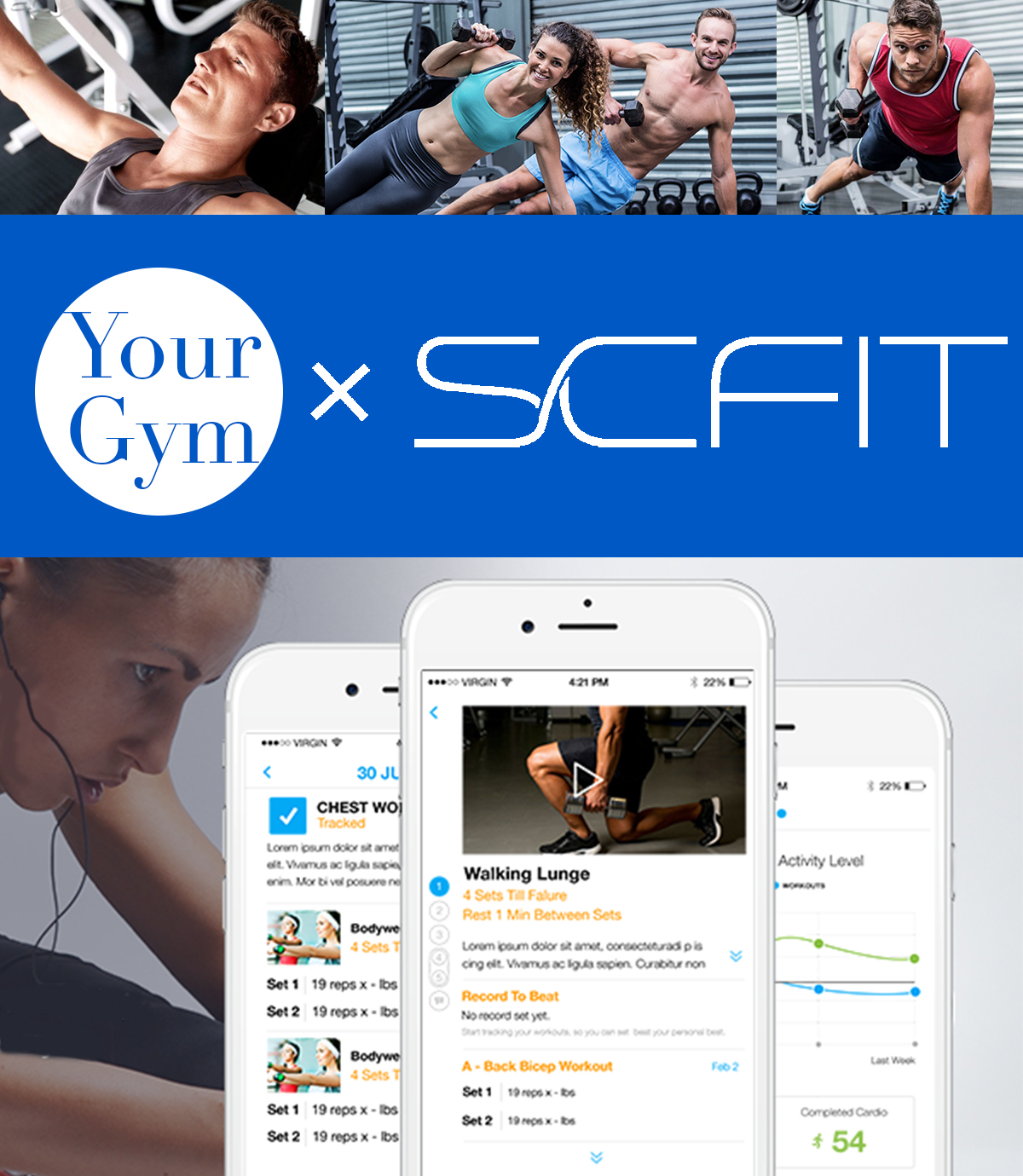 ADD ON TO YOUR MEMBER SERVICES
GIVE YOUR MEMBERS THE OPTION OF ADDING VIRTUAL TRAINING TO THEIR GYM MEMBERSHIP! OUR SYSTEMS HAVE BEEN PROVEN TO PROVIDE CLIENTS WITH GUIDANCE, ACCOUNTABILITY AND SUPPORT. THIS IS A GREAT TOOL FOR MEMBERS WHO FEEL LOST IN THE GYM AND DON'T HAVE ACCESS TO THE LUXURY OF IN-PERSON TRAINING. VIRTUAL TRAINING BUILDS RELATIONSHIPS BETWEEN TRAINERS AT YOUR GYM AND IT'S VIRTUAL MEMBERS. CLIENTS ARE 100% MORE LIKELY TO TRAIN IN PERSON AFTER VIRTUAL TRAINING VS. NOT AT ALL.
SCFIT X FIVE POINTS FITNESS IN-APP DEMO
TEAM UP WITH SCFIT's membership add-on program, designed to increase your customers' satisfaction and bring additional revenue to your gym.
Workout Programs Designed specifically for your Gym and it's Equipment.

Video Tutorials of each exercise and a simple way for users to measure personal strength gains.

Time-Saving Scheduled Workouts with comprehensive voice guidance, so your members know when to rest and what exercise to do next.
WHAT VIRTUAL GYM MEMBERS ARE SAYING!
LET ME SHOW YOU HOW IT WORKS